2015 Contest Date is October 3rd at the Hotel Whitcomb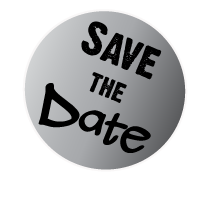 Little Bad Daddy is Ms SF 2015!

A huge Congratulations to Little Bad Daddy, our new title holder, Ms SF Leather 2015, and to Sailor our First Runner up! The contest was wonderful and a huge thanks goes out to the Ms SF Leather staff, Producers, Judges, MC's, Contestants and all those who worked to make the contest happen throughout the year and on the day and night of the event. Thank you all!

Mission Statement

The Mission of the Ms. San Francisco Leather contest is to create and maintain an annual contest/event that (1) celebrates our diverse and dynamic Greater San Francisco Bay Area leather/kink/fetish community, and (2) raises money to support the work of relatively small non-profit organizations. Each year at the Ms. San Francisco Leather contest, an esteemed panel of judges selects a leatherwoman to represent our community. This representative is a leatherwoman who exemplifies the principles of honor, service and community commitment. ©Leo Peralta
---